Agricultural Cooperatives Union
The Agricultural Cooperatives Union - Aeghion, Greece (P.E.S. Union), established in 1935, consists of 44 agricultural cooperatives with active membership of about 6,000 active growers. P.E.S. Union operates at its own new and modern complex which includes process and standardization factories for currants, olive oil and citrus fruits. The Union employs about 200 high-qualified persons on the company's premises.


Currently P.E.S. is the main exporter of Currants as it packs and exports approximately 60% of the total annual production. P.E.S. Union is involved in almost 90% of the highest quality "VOSTIZZA P.D.O." production but it also packs and exports great quantities of Currants of the "Gulf" and "Provincial" classes. It is considered as a pioneer in the cultivation and marketing of organic products in Greece since 1983.
P.E.S. Union is the main supplier of Currants of bakery and pastry industry. P.E.S. Union's products are distributed in all the EU state-members, mainly to England, Holland, Germany and France, as well as third countries such as Australia, USA, Russia, Japan, Canada, India and others.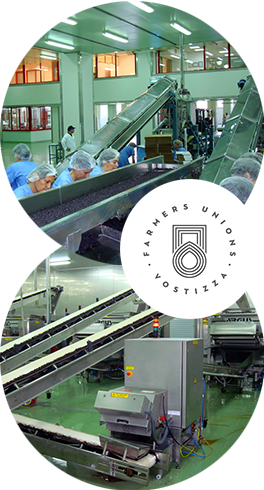 P.E.S. Union's products

Currants "VOSTIZZA P.D.O."
Currants
Sultanas
Extra Virgin Olive Oil
Citrus fruits (Lemons, Oranges)
Organic products

Corinthian (European) Currants certificates

ISO 9001
ISO 22000
ISO 17025
BRC
KOSHER
Facilities
The state-of-the-art processing factory (equipped with laser systems, x-rays, metal detectors etc.) fully complies with the strictest international standards as well as safety and hygiene rules. Production processes are certified under ISO 9001, ISO 22000, BRC, KOSHER and HALAL quality standards.
P.E.S. Union runs its own ISO 17025 certified quality and control laboratories where complex chemical and other analysis (such as Ochratoxin A analysis) are carried out.
P.E.S. Union, in close collaboration with Greek and foreign universities as well as several other institutions, continues to conduct research on Currants.
Products
Corinthean currants are packed according to customer needs either in bulk packages (in boxes lined with plastic bag) in packs of 10, 12.5 and 14 kg net weight, or in individual packages of 50, 100, 200, 500 gr. and 1 kg.